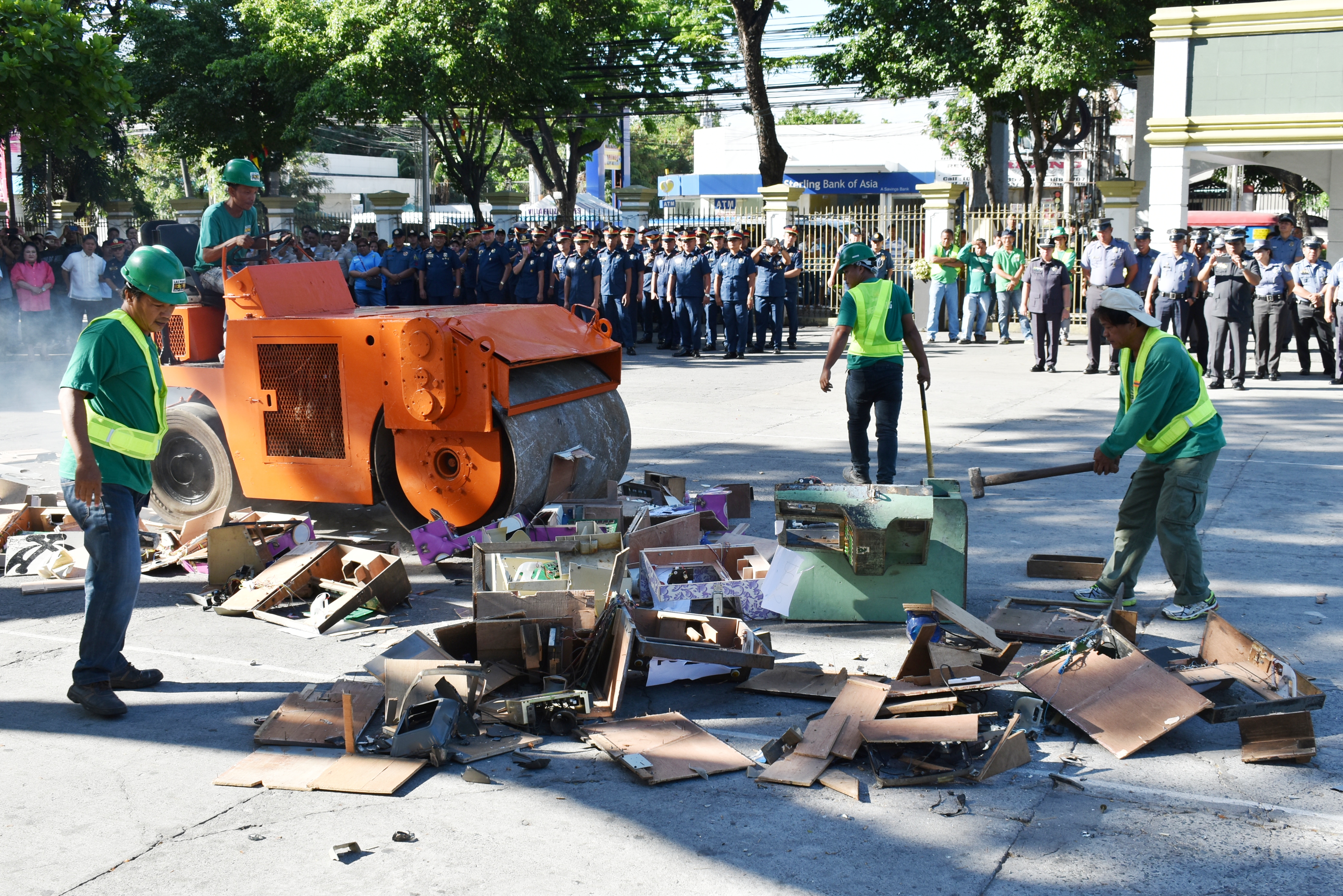 Mayor Imelda Aguilar orders the Las Piñas Police to strictly implement the ban on video karera machines and other illegal gambling activities in the city.
Eighteen video karera machines were confiscated during police raids in several areas including Cleanville and Martin Ville in Barangay Manuyo Uno, Basa Compound in Barangay Zapote, Marcos Alvarez and Golden Acres in Barangay Talon Uno, T.S. Cruz Subdivision in Barangay Almanza Dos , Barangay Pamplona Uno, and Manuyo Dos.
The confiscated video karera machines were destroyed on Monday at the City Hall Grounds witnessed by the city government officials and employees.
Acting Las Piñas Police Chief Simnar Gran said that the latest raids on video karera operators were undertaken by the joint action of the various Police Community Precincts (PCPs) and other sections of the Las Piñas Police. He added that the "One Strike Policy" implementation acts as a deterrent to those PCP commanders who will allow and support video karera games operation.
Mayor Aguilar said that the operation against the proliferation of video karera is a positive step in preventing illegal gambling in Las Piñas City, and ensuring a safe and vice-free environment especially for the youth (END).