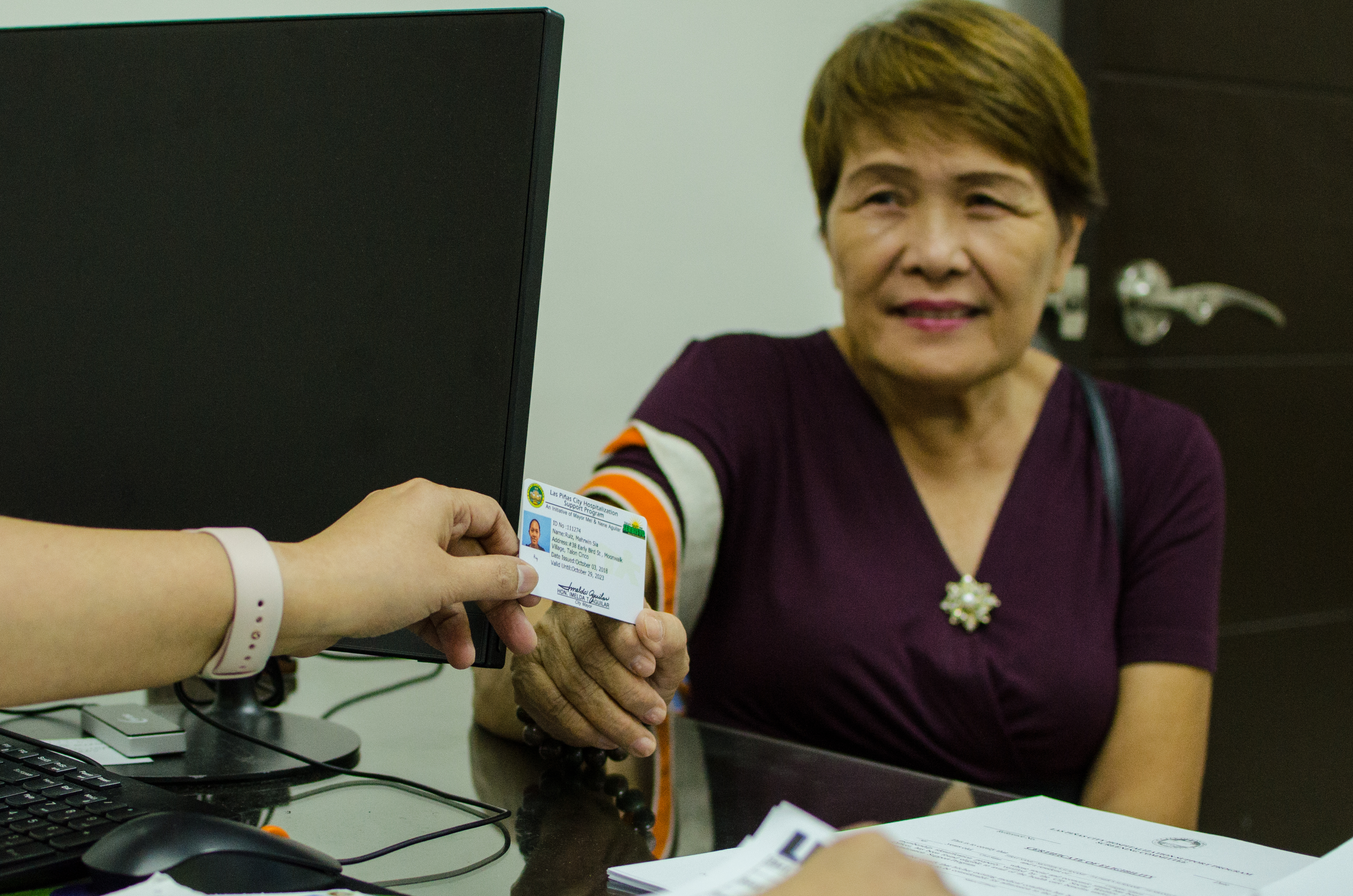 Las Piñas City Mayor Imelda T. Aguilar recently announced that the city government issued "Green Card" is now accredited at the Las Piñas City Medical Center (CityMed). The Green Card holders may use it in case of confinement at the said hospital.
CityMed is the newest hospital where the Las Piñas City Green Card may be used. It is located along Marcos Alvarez Ave. Barangay Talon Singko, Las Piñas City. The other hospitals where Green Card is accredited are Las Piñas Doctors Hospital (LPDH), Philippine General Hospital (PGH), and San Juan De Dios Hospital. These hospitals have coordinators to help facilitate the confinement of the card holder. There is a special ward dedicated to patients who have Green Card in LPDH and CityMed.
"The additional hospital accreditation of the Green Card will provide more options and convenience to Las Piñeros when seeking medical help," Mayor Aguilar said.
Green Card is the hospitalization support program of the city government of Las Piñas; it subsidizes up to 30,000 of the total hospital bill of the confined patient. Every member of the family when hospitalized is entitled to the subsidy.
Presently, there are 200,000 Green card users. The Green Card project is being managed by the Mayor's Office and the City Social Welfare and Development Office. It may be availed by all bonafide Las Piñas residents.
According to Mayor Aguilar, "we are in the process of negotiating with more hospitals in Las Piñas for the expansion of Green Card accreditation." (END)