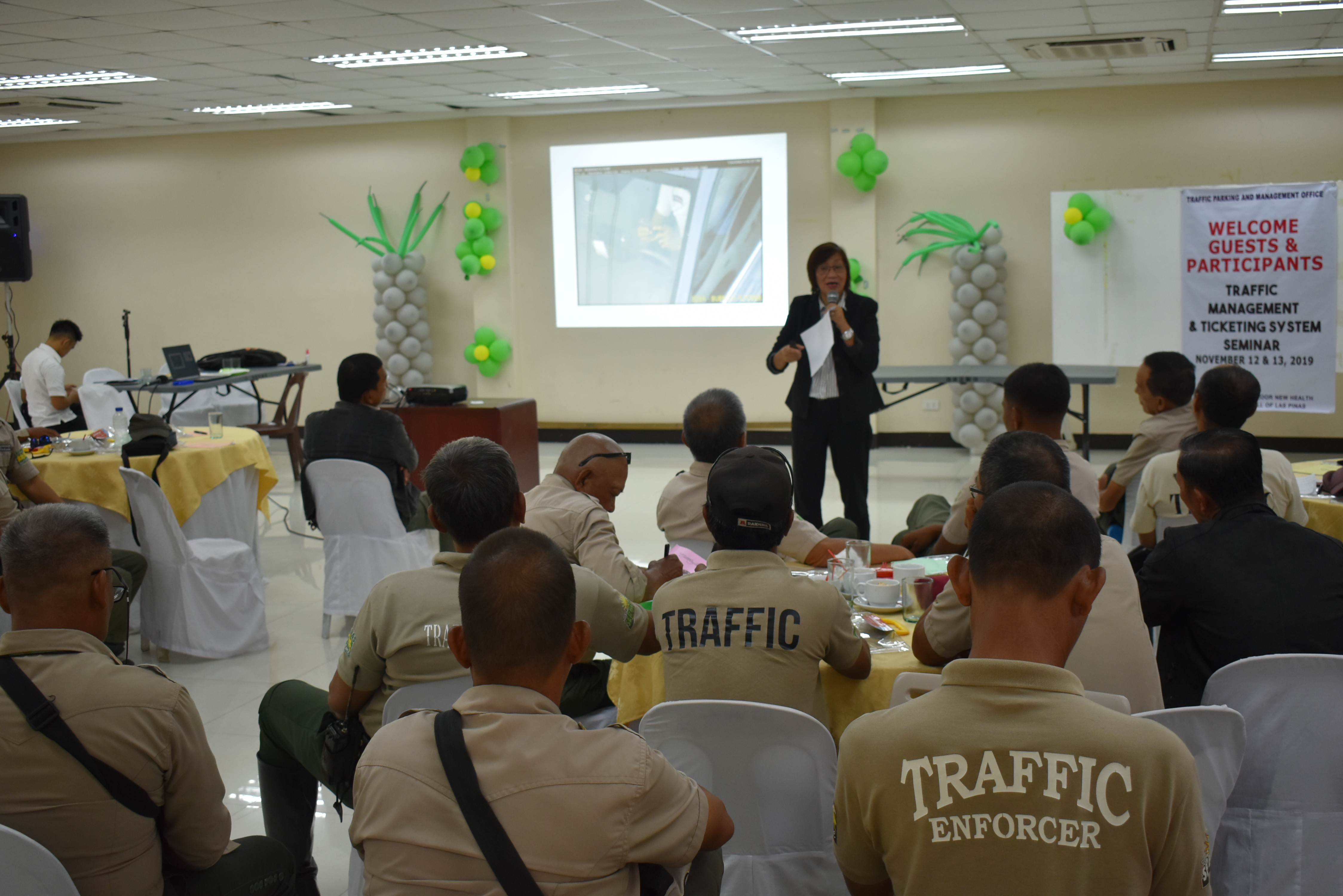 ALL traffic enforcers in Las Piñas City completed a two-day retraining seminar on discipline and proper conduct and behavior in the performance of their duties, so that it would help them effectively perform the strict implementation of traffic rules and regulations.
The retraining sessions conducted recently focused on lectures and workshop aimed to enhance competence and professionalism among the city traffic enforcers, particularly on decorum in the apprehension, issuance of citation tickets, and proper hand signal in manning the road.
The refresher course for 180 traffic enforcers was ordered by Mayor Imelda T. Aguilar to City Traffic Management Office (CTMO), in coordination with the Metro Manila Development Authority (MMDA).
The mayor expressed hope that the retraining would enlighten the city traffic enforcers of their duties and responsibilities in properly dealing with motorists and the commuters, but warned that they would face the full force of the law if they fail to perform their responsibilities.
"Traffic enforcer officials must abide with the traffic laws as mandated, and conduct proper behavior in dealing with the motorists to ensure the safety of commuters, car owners and the riding public," Mayor Aguilar said.
The mayor added law enforcement agencies believe that traffic enforcement, in addition to reducing fatalities associated with automobile collisions, might also reduce the incidence of public order crimes.
"There are some proofs that the presence of traffic enforcement officers may reduce certain types of crime, assure road safety thereby improving the quality of life for residents," she added.
Also, as part of the move of the city government to decongest the major roads of Las Piñas this holiday season, Mayor Aguilar announced the extension of the number of hours the Friendship Route may be used. It will be open to motorists from 4:00 A.M. up 12 midnight this coming December 1, 2019 up to January 6, 2020. Friendship Route is composed of alternate roadways to ease congestion in the major and secondary roads of Las Piñas.(END)