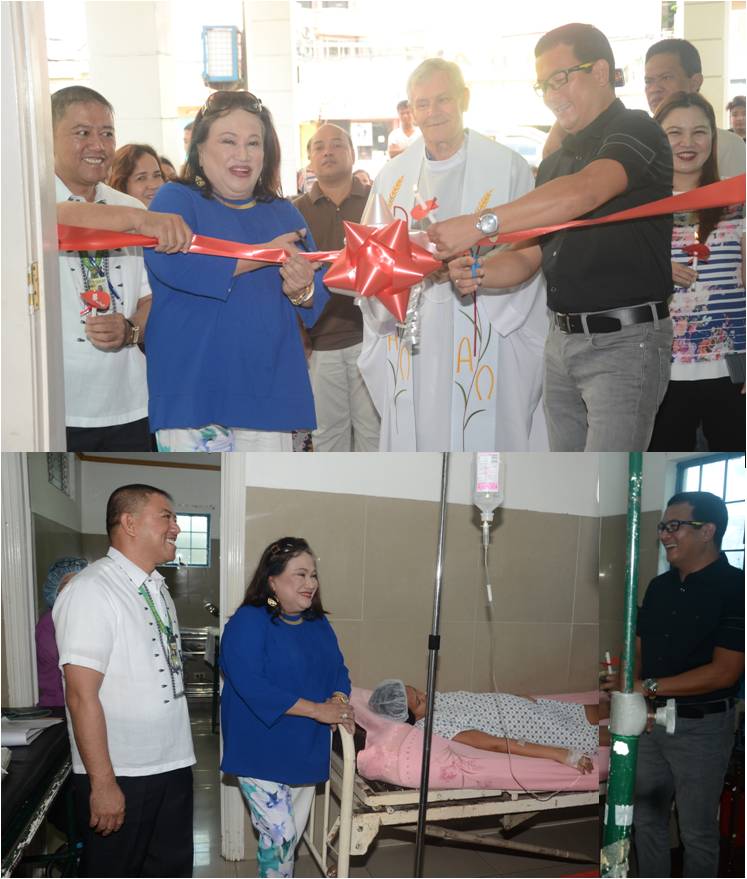 Former Mayor and city first lady Imelda T. Aguilar (2nd from left) formally opens the Ward 3 of Las Piñas Lying-In Center in addition to the two (2) maternity wards bringing a total of 15 beds that cater to expectant mothers and their babies.
The event is part of the 15th anniversary celebration of the city lying-in facility that offers totally free maternal and child delivery services to city residents that include first dose of BCG and Hepa-B vaccines to new-born babies and the required new-born screening for a minimal fee.
Mrs. Aguilar was assisted by City Health Officer Dr. Ferdinand Eusebio (left) and Dr. Julio Javier, Lying-in Center administrator with Rev. Fr. Gianni Sambalo officiating the blessing.